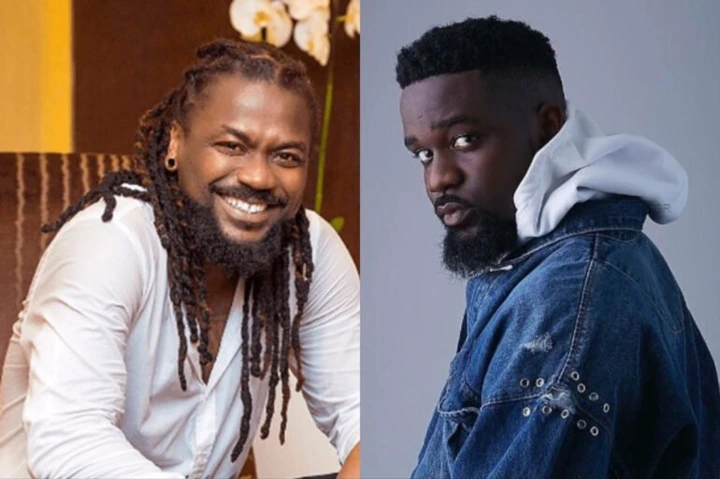 Samini has tagged Sarkodie a very bad guy as he shares how the rapper 'stole' a name he gave him some time ago when he began his record label 'High-Grade Family'.
Samini and Sarkodie have a very good relationship but then tagged him as bad when he recalled how he took back a name he used to call him when he started his record label making fun of him during an interview with Abieku Santana.
According to Samini, Sarkodie used to call him Highest when he began his record label High-Grade family and the next thing he realized was that Sarkodie had changed his social media handles to Highest which means he has taken his name back.
Samini then classified Sarkodie as bad in the sense that he took back the name he used to call him back in the days and used it as his own and not in the sense that Sarkodie is a bad person as most people might presume.
Perhaps Sarkodie thought the name Highest will suit his brand more than that of Samini hence decided to take his thing back or he might have another reason for that but the fact that the name suits Sarkodie very well today can not be ruled out.
Thanks for reading
.